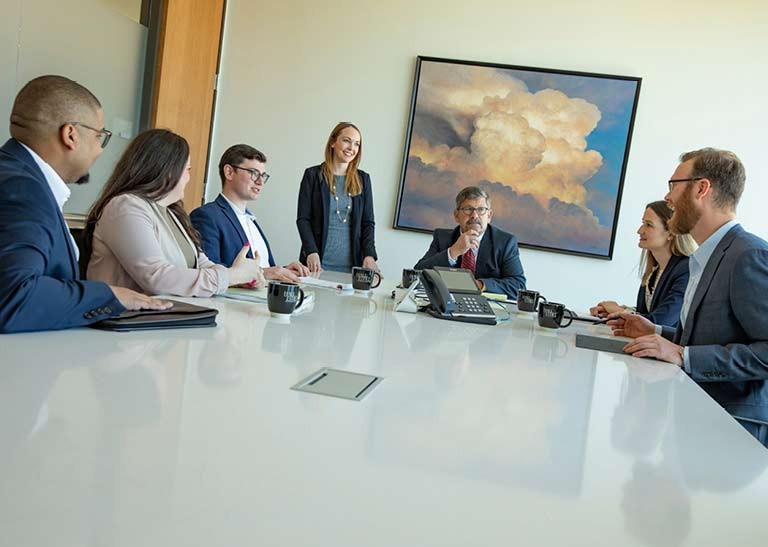 Insurance Law & Tort Defense
We are fully prepared to assist clients with any need arising in the insurance arena, including insurance coverage & bad faith, third party insured claims, insurance defense and tort litigation.
Insurance Coverage & Bad Faith
We have experience in defending insurance companies against claims made by policyholders. In addition, we advise commercial clients regarding insurance coverage and assist them in dealing with insurance carriers on complicated and disputed claims.
Insured Claims (Third Party)
We represent insurance carriers and their policyholders in claims brought by third party claimants, including, but not limited to, directors and officers liability, professional liability, commercial general liability, negligence and premises liability claims.
Insurance Defense & Tort Litigation
Serving clients ranging from multinational corporations to governmental agencies, public trusts, school districts and other entities, and even to individual policyholders, our attorneys handle all types of tort and insurance defense matters. We also assist clients with on-site investigative services; investigating and coordinating receivership proceedings; and providing education and instruction to clients. Further, members of this practice group regularly appear in all state and federal courts and administrative agencies in Oklahoma, and have conducted jury trials in numerous other states.