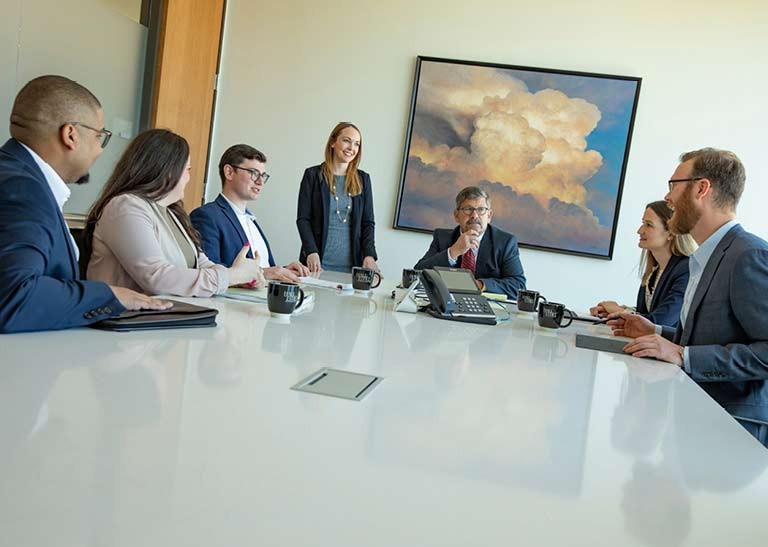 Securities Regulation & Compliance
Our Securities Regulation & Compliance services include public offerings, director, officer and corporate governance issues and private placements, SEC compliance and documentation, securities aspects of employee benefit plans and executive compensation, mergers, acquisitions and dispositions, as well as representation before the SEC and state securities regulatory agencies in investigations and enforcement actions. We represent seasoned and newer companies in securities matters and we provide experienced counsel for new ventures.
We represent issuers, underwriters, investment advisers, broker-dealers and agents, private equity and venture capital firms, investors and others.