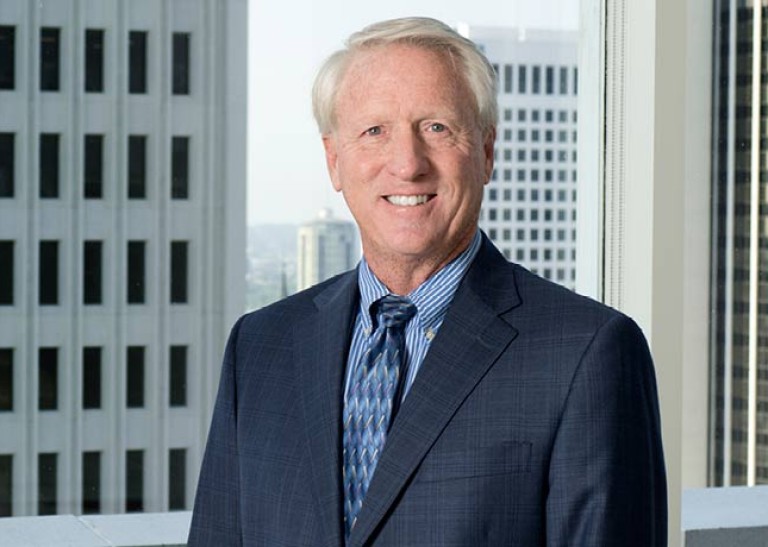 James "Jim" M. Reed
Shareholder & Director
Jim Reed has more than 30 years experience in the Litigation arena and has an individual AV Preeminent rating through Martindale-Hubbell. He is a Senior Member of the firm's Board of Directors. Further, he is a former Adjunct Professor at Tulsa Community College.
Highlights of Jim's legal career include:
Lead defense counsel for Fortune 500 Company in multiple mass tort cases arising out of an explosion at a petrochemical plant.
Lead counsel for a Fortune 500 company in pursuant of claims against a Fortune Global 100 company for breach of a gas processing agreement. Our client recovered judgment against the defendant on liability resulting in payment to our client in the amount of $20,000,000.
Advise clients regarding business practices and provide employee training regarding compliance with antitrust laws.
Lead defense counsel in an antitrust lawsuit filed against a large Midwestern publicly-traded utility. Plaintiffs claimed that our client had attempted to monopolize the market for coal in a four-state region, in violation of the Sherman Act. The case was fully litigated and resulted in a judgment in our client's favor and against plaintiffs on all counts.
Obtained $63,000,000 judgment and subsequent foreclosure of a 40-story office tower in Tulsa, Oklahoma.
Obtained a $60,000,000 judgment against Oklahoma resort development owners while representing lenders.
Lead counsel for a former CEO of a large Tulsa company in defense of the largest securities fraud claims ever filed in the State of Oklahoma at time of filing, involving over $2 billion in claims asserted by hundreds of nationally and internationally- based plaintiffs.
Lead counsel defending a former CEO of a publicly-traded company in a consolidated class-action securities fraud case.
Lead counsel for an interstate gas transmission and supply company in defense of claims brought against it by the City of Detroit in the U.S. District Court for the Eastern District of Michigan. The case was fully litigated and not only resulted in a verdict in our client's favor, but also resulted in recovery for our client in the amount of $9.4 million on a contract reformation argument.
Lead counsel for various national lending institutions in defense of lender liability claims filed in both state and federal courts.
Acted as lead counsel for an officer of a publicly-traded company in defense of claims asserted by the Securities and Exchange Commission in the U.S. District Court for the Northern District of Oklahoma.
Lead trial counsel and obtained a judgment and subsequent recovery for plaintiffs in an amount in excess of $2,000,000 in an action against an insurer on a director and officer liability policy.
Lead counsel in defense of a shareholder strike suit seeking to enjoin a merger between two publicly traded companies. The case was successfully settled with no monetary compensation to plaintiffs and the merger was completed.
Lead counsel for Fortune 500 company as plaintiff, resulting in recovery of approximately $25,000,000 in contract damages in a case then pending in the Southern District of New York.
Lead counsel for plaintiff in a securities fraud lawsuit against issuers, investment bankers and financial advisors, resulting in the complete recovery of over $4,000,000 in actual damages.
Lead counsel for Grand River Dam Authority ("GRDA") in successful defense of a variety of lawsuits challenging GRDA's ownership of water rights in Oklahoma. The plaintiff's claims against the GRDA were dismissed and said dismissals were affirmed by both the 10th Circuit Court of Appeals and the Oklahoma Court of Civil Appeals. See Wagoner County Rural Water Dist. No. 2 v. Grand River Dam Auth., 241 P.3d 1132 (Okla. Civ. App. 2010); and Wagoner County Rural Water Dist. No. 2 v. Grand River Dam Auth., 577 F.3d 1255 (10th Cir. 2009).
Lead counsel for Fortune 500 company in defense of claims brought by plaintiff for breach of contract involving the construction of an undersea pipeline in the Gulf of Mexico. Plaintiff was forced to dismiss its claims with prejudice, with no payment or other compensation from our client beyond mutual releases and waivers.
Represented international power generation company in defense of a putative class action alleging environmental and other mass tort claims related to coal combustion by-products.Our client prevailed in a Motion to Dismiss the Plaintiffs' claims and the dismissal was affirmed by the 10th Circuit Court of Appeals.
Lead counsel for numerous individuals and large companies in federal grand jury proceedings and investigations.
Represented MCI Worldcom in defense of state court indictment for securities fraud, resulting in dismissal of case without either guilty or nolo contendere pleas.