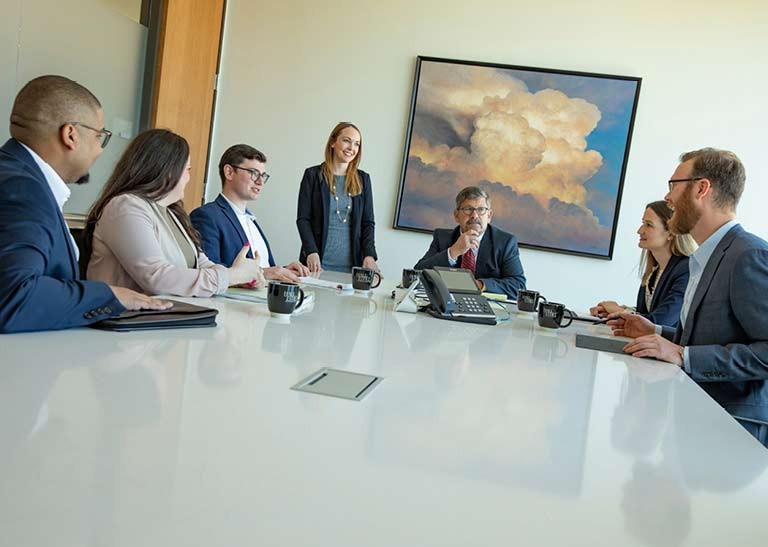 White Collar Compliance, Defense & Investigations
Inquiries from government agencies often require specialized representation as clients respond and/or defend against subpoenas, civil investigation demands, search warrants, seizure of property and criminal charges. Our White Collar Criminal Compliance, Defense & Investigations practice group has years of experience, including as government attorneys and successfully defending clients facing either governmental civil enforcement actions or criminal charges.
In representing clients, we offer a range of services: conducting sensitive investigations, persuading government officials to close investigations or decline prosecution, defending clients through the Grand Jury stage of an investigation, defending at trial against charges involving claims under the False Claim Act, criminal and/or civil violations of the Federal Food, Drug and Cosmetic Act, RICO, conspiracy, obstruction of justice and false statements, antidumping and environmental crimes, representing clients at sentencing and on appeal.