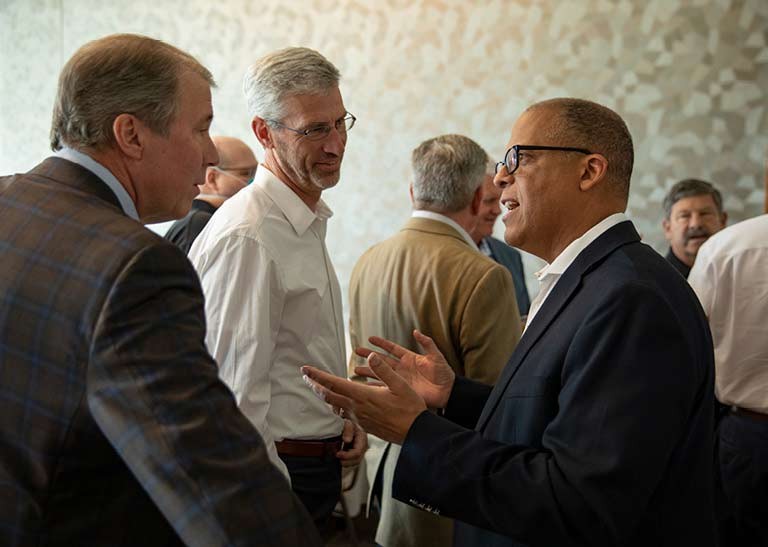 Employment-Based Immigration and Compliance
Our immigration team has nearly 30 years of experience offering sound advice and legal services to companies looking to sponsor foreign workers for temporary or permanent employment in the United States.
Assisting employers with recruitment and labor certification issues, and helping employees obtain work visas and green cards is a significant part of our Employment-Based Immigration practice. We file all necessary petitions and documentation, and we counsel employers and workers on immigration issues and on hiring and transferring foreign workers.
Specifically, our attorneys file temporary visa applications for those in specialty occupations, for intra-company transfers, and for individuals with extraordinary ability in their fields of endeavor. We have also helped highly skilled and qualified international medical graduates with their placement at facilities in underserved areas. For workers with offers of permanent employment, we file petitions for outstanding professors or researchers, individuals with extraordinary ability, multinational managers and executives, registered nurses, and physical therapists. We have also filed successful petitions for foreign investors/entrepreneurs starting companies in the United States.
Other services we offer include guidance regarding I-9 compliance and audit readiness; help with labor condition audit readiness; counseling regarding corporate immigration policies; guidance and training related to the E-Verify program and preventing identity fraud in the workplace; pursuing appeals of denied cases; and filing motions to reopen or reconsider denied cases with both the U.S. Citizenship and Immigration Services and the U.S. Department of Labor.
Related Attorneys