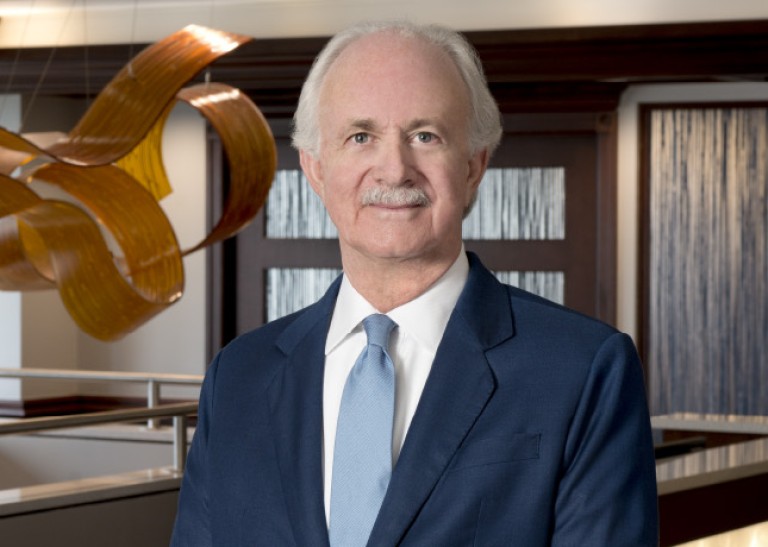 W. Davidson "David" Pardue
Of Counsel
A practicing attorney for nearly 50 years, David Pardue joined Hall Estill in 2018. His practice focuses on commercial law, civil litigation, trial and appellate work, energy and natural resources, oil and gas, general business, real estate, construction and creditor's rights. Within his practice he represents small and medium sized businesses, as well as oil and gas operations. David has an AV peer review rating by Martindale-Hubbell.
David has prevailed in myriad cases for his clients, including:
Ferguson v. District Court of Oklahoma County, 544 P.2d 498 (Okla. 1975)
Schoenhals v. Cockrum, 647 F.2d 1080 (C.A. Okla. 1981)
Jerry Chambers Exploration Co. v. Headington Penn Corp., et al., 878 P.2d 385 (Okla.Ct.App. 1994)
U.S. Mortg. v. Laubach, 73 P.3d 887 (Okla. 2003);
Ryan v. American Natural Energy Corp., 557 F.3d 1152 (10th Cir. 2009)
David's life revolves around his Christian faith, family, friends and the practice of law. Having owned eight sports cars, he is a member of the Porsche Club of America. He is also a motorcycling enthusiast and enjoys riding his Triumph Speedmaster and Triumph Thunderbird with his wife, who also has her own motorcycle. David began writing a book about eight years ago and is about half finished.