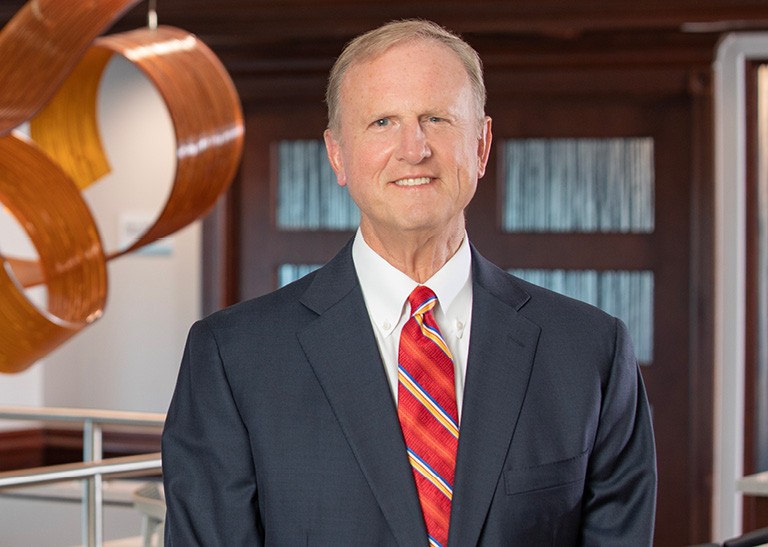 Arthur "Art" F. Hoge, III
Of Counsel
Art Hoge is Of Counsel in Hall Estill's Oklahoma City office where he focuses in three general areas: litigation; estate and charitable planning; and fraternity and sorority matters. He has an individual AV Preeminent rating through Martindale-Hubbell.
Within his estate planning practice, Art assists clients with complex and large estates, as well as general estates, including charitable planning, corporate and business entity planning, business succession planning, estate administration, and contested estate matters. He has also created and assists with private foundations and with for profit and nonprofit entities for clients.
Art has a national clientele and reputation in representing and assisting national and international fraternity and sorority organizations, as well as local housing corporations. Within this realm he assists in litigation matters as counsel of record both inside and outside the State of Oklahoma, and as general counsel for organizations in litigation and claims matters. He also assists with corporate matters and housing matters. He serves as outside general counsel for several national fraternity and sorority organizations.
Further, Art assist clients in property tax matters and appeals (ad valorem tax matters) nationwide. His representation within this arena includes manufacturing plants, malls, office buildings, warehouses, shopping centers, and apartment complexes, among others. He has presented property tax matters in Oklahoma District Courts, the Oklahoma Court of Tax Review, the Oklahoma Appellate Courts, and in other states.
Representative cases for Art include:
Teel v. Warren (fraternity litigation case), 2001 22 p.3d 234 (ok civ app 46 2001)
AP-Prescott One Ten LP v. Clay (ad valorem property tax case), 34 p.3d 1169 (ok civ app 128 2001)
Keyes v. Penn Square Matt Ltd. Partnership, 1992 (ok civ app 21, 827 p.2d 909)