Hall Estill Receives Top Ranking by Chambers USA for Ninth Year in a Row
May 2016
TULSA, Okla. (May 27, 2016) – Hall Estill, Oklahoma's leading law firm with offices in Tulsa, Oklahoma City, northwest Arkansas and Denver has once again received high marks from the respected law firm and attorney ranking guide, Chambers USA. The publication annually ranks law firms and individual attorneys across the country for their legal knowledge and excellence.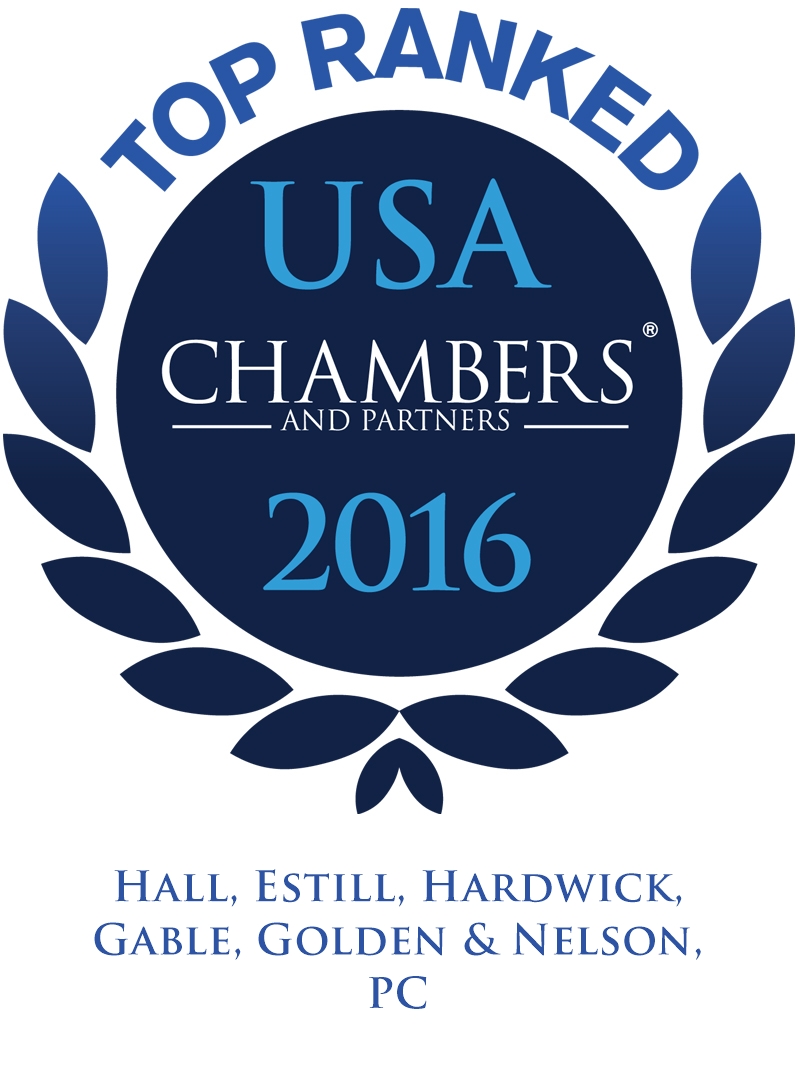 For the ninth straight year, Hall Estill was ranked in the following practice areas: Corporate, Energy and Natural Resources, General Commercial Litigation, Intellectual Property, and Labor and Employment.
"We are fortunate to have such great talent and dedication at the firm," Hall Estill Managing Partner Mike Cooke said. "As our firm has grown, we have sought to expand our expertise in a broad range of practice areas. It is very rewarding to see our attorneys recognized in these different practices again this year."
Individual Hall Estill attorneys recognized for excellence include: Steven A. Broussard and Elaine R. Turner for Labor and Employment; Mark Banner, James C.T. Hardwick, J. Kevin Hayes, James D. Satrom and Michael E. Smith for Energy and Natural Resources; Philip L. Free Jr., Randall K. McCarthy and Michael H. Smith for Intellectual Property; Robert D. Nelon for General Commercial Litigation; Gregory W. Alberty for Real Estate; and Timothy S. Posey for Native American Law.