A leading resource on Media and First Amendment Law issues, Bob Nelon has been named the 2021 and 2013 Best Lawyers Oklahoma City Litigation - First Amendment "Lawyer of the Year," a Best Lawyer in America in First Amendment Law and Litigation-First Amendment and has been recognized as an Oklahoma Super Lawyer in First Amendment, as well as Media and Advertising Law. He is listed in Who's Who in America and America's Registry of Outstanding Professionals; has an AV rating through Martindale-Hubbell; and has been ranked in Band 2 in Litigation: General Commercial Law by Chambers USA. He is the recipient of the 2009 Bobby G. Knapp Bar Leadership Award presented by the Oklahoma County Bar Association for "sustained and effective leadership in the OCBA, distinguished by stewardship and professionalism reflecting the highest values of our legal community." Further, in 2018 he was named a Lifetime Achiever by Marquis Who's Who, the world's premier publisher of biographical profiles.
Through the years Bob has represented a large number of national media clients, including ABC, CBS, NBC, A&E Television Networks, BBC America, The New York Times, Dow Jones & Co. (The Wall Street Journal), Time Inc., Random House, Conde Nast, The Walt Disney Co., Allbritton Communications, Hearst Television, The E.W. Scripps Company, and Stephens Media, as well as numerous local television and radio stations and newspapers.
Bob is a frequent speaker or panelist on media law topics and is the author of various articles on media law including "Media Defamation in Oklahoma: A Modest Proposal and New Perspectives," 34 Okla. L:. Rev. 478 (Part I), 34 Okla. L. Rev. 737 (Part II) (1980) and "The Peculiar Case of State v. Terry Lynn Nichols: Are Television Cameras Really Banned from Oklahoma Criminal Proceedings," - Vanderbilt Journal of Entertainment Law & Practice - (2001).
He is the recipient of the 2006 Marian Opala First Amendment Award, presented by Freedom of Information Oklahoma; the Oklahoma County Bar Association 1978 Award of Merit, 1999 Meritorious Service Award, and 2006 Professional Service Award; and The Journal Record 2006 Leadership in Law Award.
Education
University of Oklahoma College of Law (J.D., 1971)
Northwestern University (B.A. in Political Science, 1968)
Admissions
Oklahoma, 1971
U.S. District Court of the Northern, Eastern and Western Districts of Oklahoma
United States Court of Appeals for the Armed Services
United States Court of Appeals for the Second, Eighth and Tenth Circuits
United States Supreme Court
Legal Experience
1995 - Present Hall Estill
1971, 1975 - 1995 Andrews Davis Legg Bixler Milsten & Price
1966-1970 Oklahoma Attorney General Office (part-time)
1972-1974 USMCR, JAG, MCAS Cherry Point, NC
Professional Involvement
American Bar Association, Forum on Communications Law (Governing Board 2002-2005)
American Judicature Society
Oklahoma Bar Association, Communications Committee (2003-present); Vice-Chair (2012 - present)
Oklahoma County Bar Association, Treasurer (1987-present)
Oklahoma County Bar Foundation, Board Member & Treasurer (1995-present)
Media Law Resource Center, President (2010) of Defense Counsel Section (1985-present); Executive Committee (2007-2011); Emeritus Member (present)
Community Involvement
MAPS 4 Citizens Advisory Board
Member of MAPS 3 Citizen Advisory Board & Chair of the Oklahoma State Fairgrounds Improvements subcommittee
Division Co-Chair for the ABA Forum on Communications Law
Oklahoma Academy for State Goals
Leadership Oklahoma (Class VI) and Leadership Oklahoma City (Class VIII)
American Red Cross of Central Oklahoma, Former Member, Board of Directors
Community Literacy Centers, Board of Directors (1989-2008), President (1993-1997), Advisory Board of Directors (2008-present)
Church of the Servant (United Methodist), Administrative Council (1984-1988, 2006-2010)
Blue Stem Homeowners Association Board of Directors (2005-2009)
Pine Knoll Townes (NC) Homeowners Association Board of Directors (1999-2002, 2007-present)
Military Service
Served in the USMC(R) from December 1967–December 1974. Nelon was full time active duty from January 1972 through December 1974. After training at The Basic School at Quantico and Naval Justice School in Newport, RI, Nelon was assigned as a JAG officer for the 2nd Marine Air Wing at Cherry Point, NC where he achieved the rank of Captain.
Honors & Awards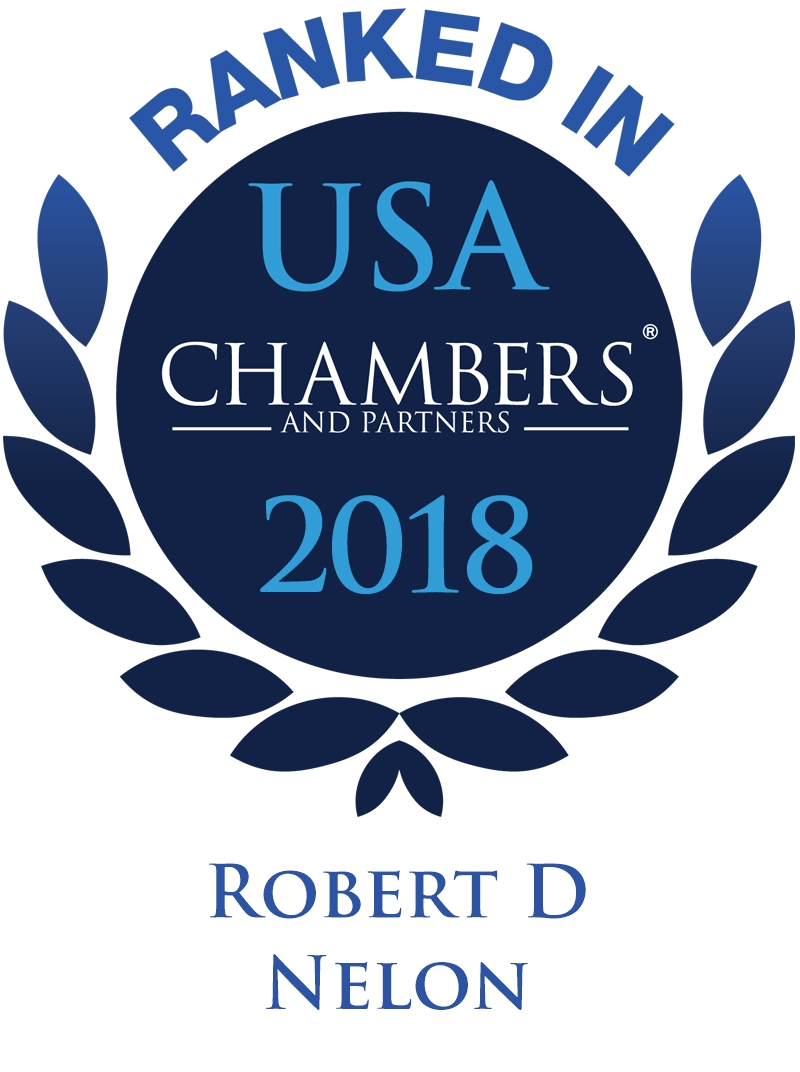 2015 Best Lawyers Lawyer of the Year - Litigation - First Amendment - Oklahoma City
2013 Best Lawyers Lawyer of the Year - Litigation - First Amendment - Oklahoma City