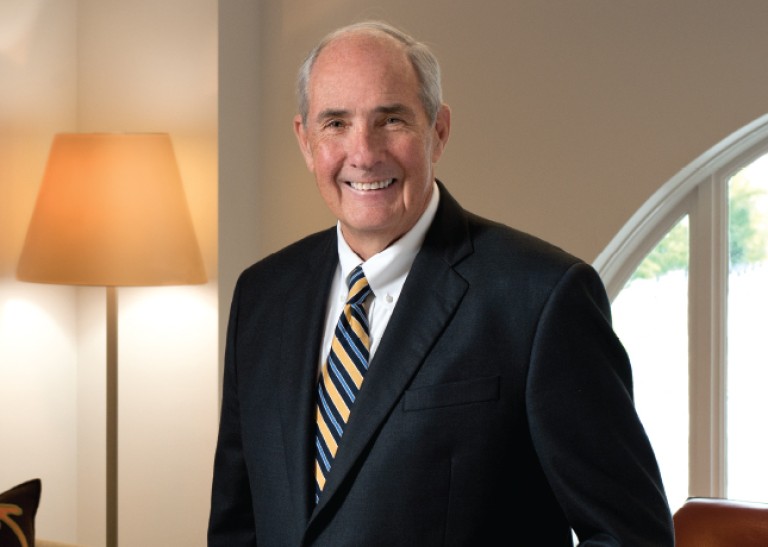 Stephen "Steve" R. McNamara
Shareholder
Steve McNamara has practiced oil and gas law since 1979. He was formerly chief counsel of Reading & Bates Petroleum Co. in Tulsa from 1980 through 1987. He was primarily responsible for the company's domestic exploration and production activities. While serving in that capacity, Steve worked extensively on Reading & Bates' interest in the S.E. Sumatra and N.W. Java concessions of Indonesia and on the initial exploration and development of the Harriet oil field offshore western Australia, including platform construction, infrastructure and related development. He also handled transactions in Egypt, Colombia, Peru and Argentina.
Since leaving Reading & Bates in 1987, Steve has represented dozens of independent oil and gas producers in Oklahoma and elsewhere. He maintains an active Oklahoma Corporation Commission practice, and has been involved in several complex cases involving gas measurement, gas processing and natural gas liquids. Steve is a third generation Tulsan. One of his grandfathers was an executive with Sinclair Oil Company and another discovered the Earlsboro field in Pottawatomie County, Oklahoma. Steve has extensive experience in Hunton de-watering and Woodford Shale development projects.
In addition, Steve has provided outstanding representation to myriad clients, including:
Boston Ave. Management, Inc. v. Associated Resources, Inc., 152 P.3d 880 (Okla. 2007)
Black Hawk Oil Co. v. Exxon Corp., 969 P.2d 337 (Okla. 1998)
Taylor International, Inc. v. Duke Energy Field Services, L.P., No. CJ-97-116, District Court of Creek County, Oklahoma (filed October 9, 1997) (Settled)
Bank of America, as Trustee. v. El Paso Natural Gas Company & Burlington Resources Oil and Gas Company, No. CJ-1997-68, District Court for Washita County, Oklahoma (Settled, January 2006)
Further, Steve has also mediated dozens of complex oil and gas disputes.