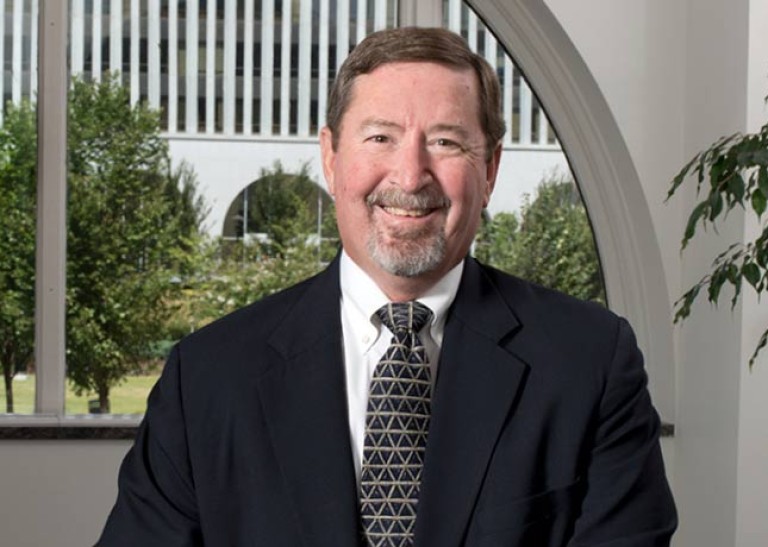 Richard L. Edmonson
Of Counsel
Richard Edmonson joined Hall Estill in 2008 after 30 years of working as in-house counsel and in various management positions. Previously Richard was with Syntroleum Corporation where he served as Senior Vice President, General Counsel and Corporate Secretary. Prior to that time, he was with EEX Corporation, serving as Senior Vice President, General Counsel and Corporate Secretary, as well as PennzEnergy Company, where he served as Senior Vice President, Negotiations and Land and Pennzoil Exploration & Production Company, serving as Senior Vice President - Legal. In 2010, Richard was appointed to the Board of Advisors for Alamo Energy Corporation.
His practice areas at the firm include Corporate/Commercial, Energy & Natural Resources, Renewable Energy, Oil & Gas, International and Legislative & Regulatory Affairs. During his extensive career, Richard has negotiated transactions covering operating areas in the United States (both onshore and offshore), Canada, South America, North Africa, the Middle East, the former Soviet Union, Australia and Asia. He has drafted and negotiated agreements for energy and renewable energy projects covering the formation of project entities and related governance issues; land, lease and easement acquisition; design, engineering, procurement and construction; project financing; operating agreements; product sales and transportation agreements; and governmental support issues. In addition, he has also worked with the AIA form agreements for construction and modification of office or residential buildings.
During his 22 year career at Pennzoil Company, Richard rose through the ranks to become Senior Vice President - Legal for the exploration and production subsidiary of Pennzoil. He later moved into the management of that subsidiary where he spent different times as the senior vice president responsible for the international operating division, and land and international business development departments. He has experience with agreements relating to both government and private marine and land operations.
While at EEX Corporation and Syntroleum Corporation as Senior Vice President, General Counsel and Corporate Secretary, Richard was responsible for all legal matters affecting those firms. During his tenure with Syntroleum and Hall Estill he has focused his practice on the legal and government affairs issues relating to various traditional and renewable energy technologies being utilized in the U.S. and worldwide, including wind, renewable diesel, electricity, oil and gas and bio-diesel.