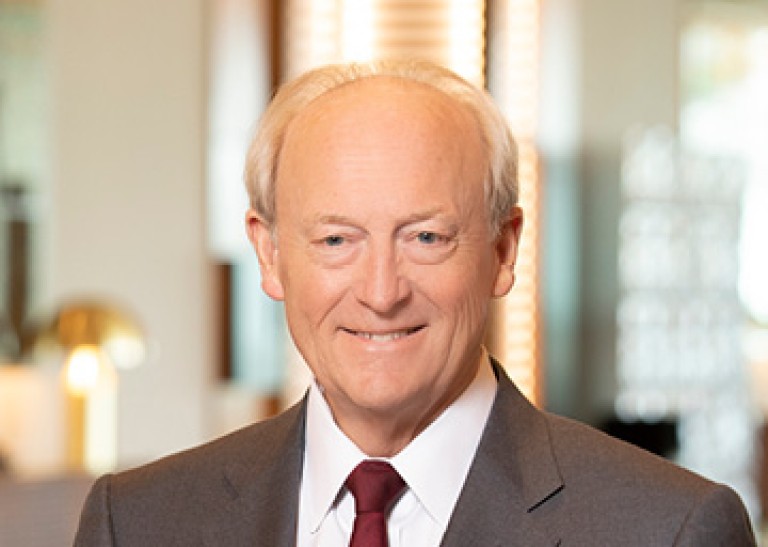 Tulsa Attorney Ken Williams Elected Oklahoma Bar Association President-Elect 2024
November 2023
Congratulations to Tulsa Hall Estill Attorney D. K. "Ken" Williams, Jr., President-Elect 2024 of the Oklahoma Bar Association. This honor was formally announced at the OBA's Annual Meeting on November 3.
This is a tremendous honor for Ken who has previously served as President of the Tulsa County Bar Association, among many other leadership roles in service to the law profession. He will be the first State Bar President from Hall Estill.
Ken, a member of the Hall Estill's Board of Directors, is a 40-year business defense attorney with expertise in Environmental, Municipal Law, Natural Resources, Real Estate and Renewable Energy Law and has an individual AV Preeminent rating through Martindale-Hubbell.
Under Ken's leadership as President, the Tulsa County Bar Association was awarded the Oklahoma Bar Association's award for Best Bar Association 2015.
Ken will officially be sworn into office Jan. 19, 2024. OBA leadership roles are voluntary positions in which lawyers serve while continuing to practice law.
The 18,000-member Oklahoma Bar Association, headquartered in Oklahoma City, was created by the Oklahoma Supreme Court to advance the administration of justice and to foster and maintain learning, integrity, competence, public service and high standards of conduct among Oklahoma's legal community.