Hall Estill Denver Hosts Friends and Clients at Relocated Office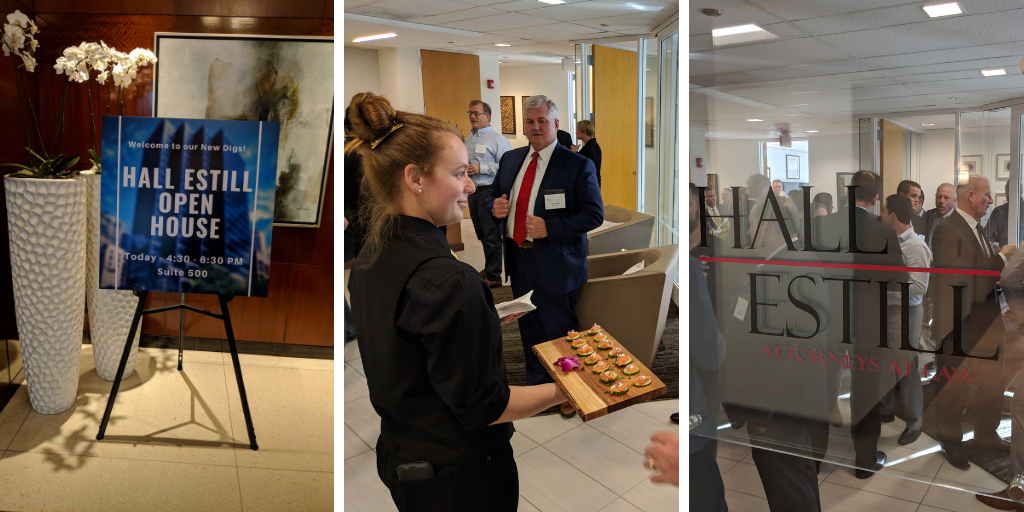 Last week at the Hall Estill Denver office we hosted friends and clients at our relocated office space in Denver's Downtown Business District just steps from the 16th Street Mall at 1600 Stout Street.
The Denver office is composed of long-time energy industry attorneys James J. Bender and Kip Hunter, and food and agri-finance attorney Andrew J. Romanow. The team also includes complex commercial litigation attorney Job Seese, Banking/Commercial Finance attorney Mark Bell, agricultural law, banking and corporate Richard Manner, employment and immigration attorney Diane Hernandez, and environmental and regulatory law attorney Joel Johnston.