Jon Epstein - Case to decide whether the President's Twitter account public forum
October 2, 2017
By: Jon A. Epstein
NewsOK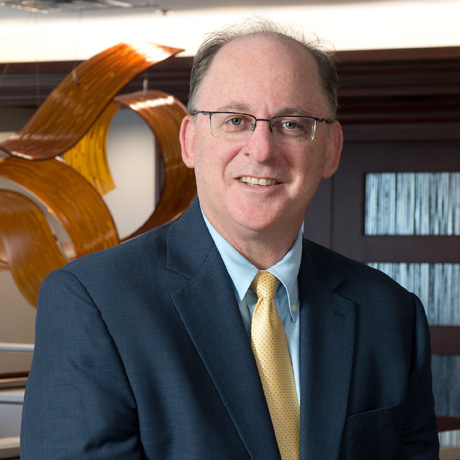 Q: President Donald Trump has used social media to communicate about his ideas and policies. In July, a group of plaintiffs sued him, accusing him of violating their First Amendment rights by blocking them from his @realDonaldTrump Twitter account. That litigation still is pending in the U.S. District Court for the Southern District of New York. If ordinary citizens are able to block others from commenting on or viewing their social media accounts, what would make @realDonaldTrump any different?
A: The plaintiffs argue that the president's Twitter account is a public forum and they can't be blocked simply because they don't share his political beliefs. A private owner would be entitled to control who uses his account; however, if it is a government-provided forum, it must comply with free speech protections so the government may not stop someone from using it simply because that person may have unpopular political ideas. So, the case likely will be decided on whether the president's Twitter account is a public forum.
Q: Is an elected official's Twitter account always deemed a public forum?
A: Social media is a relatively new phenomena and it may take a while for the courts to resolve this question. It is interesting that President Trump actually has two twitter accounts — @POTUS (in which he does not block users) and @realDonaldTrump. However, the way the President has used @realDonaldTrump may present some obstacles for his case. For example, his recent tweets about the banning of transgender individuals in the military suggest he uses @realDonaldTrump to announce official policy. In June, Sean Spicer even publicly acknowledged that the president's tweets are considered "official statements by the president of the United States."
Q: Have there been any lawsuits filed against any other elected officials for this type of thing?
A: Yes, there have been suits filed against the governors of several states. There was also a recent decision by a federal judge that the chair of a county board of supervisors who invited citizens to use her Facebook page so she could keep in touch with her constituents improperly blocked a citizen simply because she was offended by his criticism of her colleague. The judge ruled that type of "viewpoint discrimination" was prohibited in the public forum.
Q: Are the social media accounts of elected officials subject to Open Records Act requests?
A: Very likely. Earlier this year, the California Supreme Court determined that communications created or received on such accounts are subject to the act. In fact, that ruling was used last week to successfully demand that Gov. (Jerry) Brown produce records showing that prior to June of this year (when it appears that he stopped the practice), he had blocked hundreds of individuals from his Twitter and Facebook accounts.
PAULA BURKES, BUSINESS WRITER