Hall Estill Attorney Raymond Penny Receives Prosecutor of the Year Award
August 4, 2019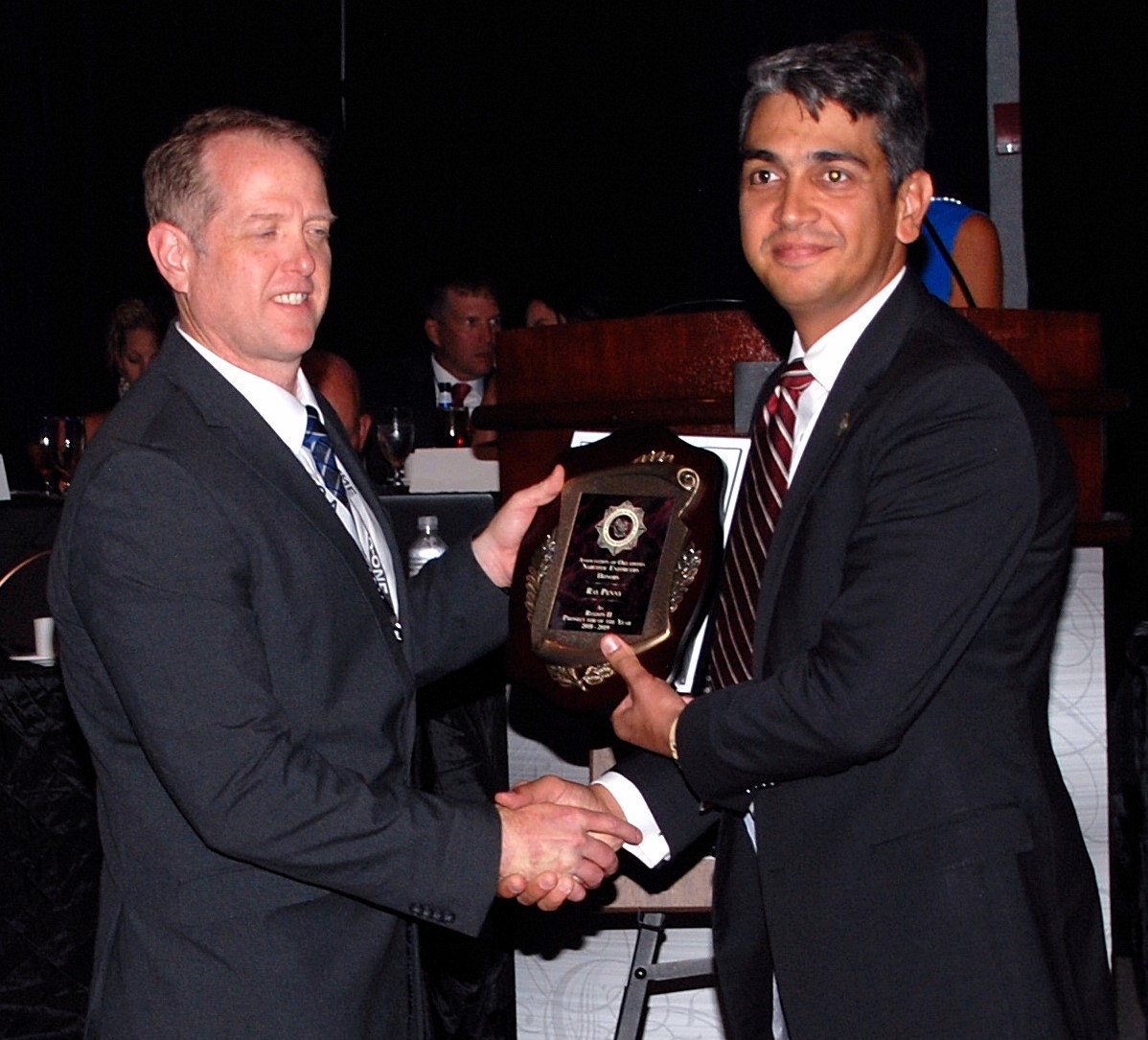 Hall Estill, a regional Southwestern law firm, with offices in Tulsa, Oklahoma City, Denver, and Northwest Arkansas, has announced that Tulsa Associate Raymond "Ray" E. Penny, Jr. was the recipient of the Region II Prosecutor of the Year award at the Association of Oklahoma Narcotics Enforcers (A-ONE) banquet.
Prior to joining Hall Estill, Penny served as Deputy Director of the Gang and Organized Crime Prosecution Unit in the Tulsa County District Attorney's Office. He was presented this award for a variety of accomplishments within his Deputy Director role, including working with the Tulsa Police, Homeland Security, DEA Task Force Agents, and the FBI to perform the coordinated arrests of several members of a New York MS-13 set whose second-in-command was trafficking drugs and weapons from the Tulsa area, and prosecuting over 200 cases which involved narcotics or illegal street drugs. Penny additionally prosecuted one of the largest methamphetamine busts in recent Tulsa history, has tried 11 jury trials and disposed of 30 drug cases by plea.
"We are very proud of Ray's work, both past and present, all of which contributes to the excellent service and innovative, constructive solutions he provides our clients," said Mike Cooke, managing partner for Hall Estill.
A-ONE is a professional organization for law enforcement officers and prosecutors who enforce Oklahoma's drug laws. Formed in mid-1989 to facilitate intelligence sharing between narcotics investigators statewide, A-ONE has risen to a membership of over 500 State, Federal, and Local Law Enforcement, which also includes State and Federal prosecutors. A-ONE currently hosts 36 training events and meetings across Oklahoma each year, and an annual summer conference attracting law enforcement officials from across the U.S. culminating with an awards banquet recognizing Oklahoma's top narcotics officers, K-9 teams, prosecutors and legislators.
At Hall Estill, Penny focuses his practice in the litigation arena. Prior to attending law school, Penny served as a Captain in the United States Marine Corps and deployed to Afghanistan in support of Operation Enduring Freedom in 2011. He received his J.D. from the University of Tulsa College of Law, where he served as director for Board of Advocates and graduated Order of Barristers. He also holds a B.A. in Philosophy from Oklahoma State University.
###